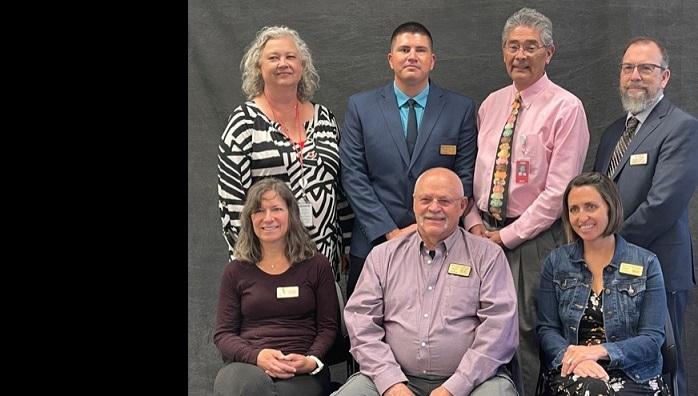 January is School Board Appreciation Month. Please join us in saying thank you to our Board of Trustees members! They participate in training, read reports and research and attend specialized professional development to stay on top of education issues and trends to prepare for the many decisions they are called upon to make.
And they do this all on a volunteer basis!
Board members, Allan Ward, Walter VonFeldt, Michelle A. Samuels, Teresa Raiford, Martin Becerra-Miranda, Meghan Klassen, and Paul Foster, CDE Ex-officio Trustee, we appreciate you!