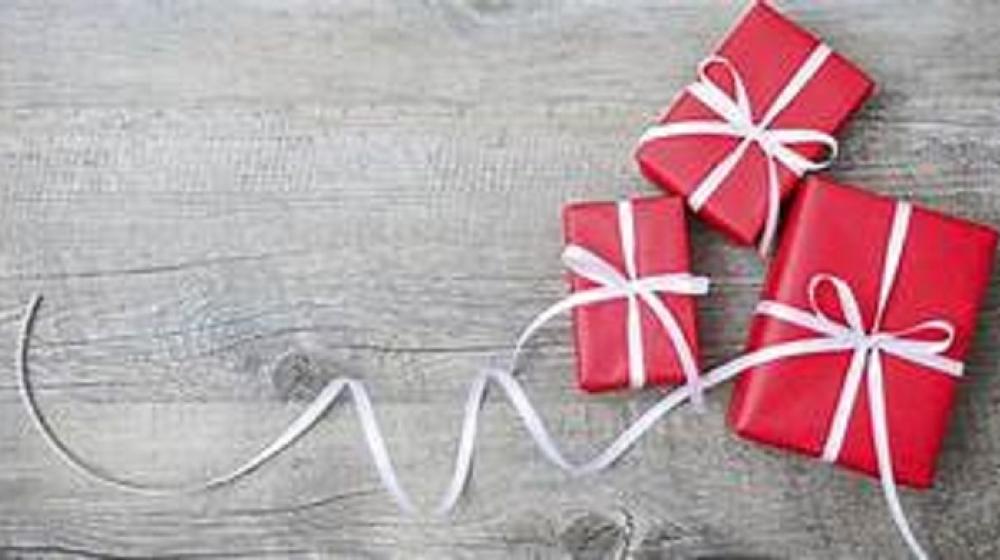 Once again, CSDB is offering a Giving Tree for our students whose families could benefit from a little extra help, for the holidays.  This year, for safety reasons, our Giving Tree has gone virtual and is available online, sooner than it has been in the past.  Thank you for supporting our students. Have happy and safe holidays.
After identifying students in need, parents gave some suggestions of helpful items, this holiday season. If you are interested in donating a new purchased item for a student, read through the "virtual ornaments," choose the child you'd like to support, and type "claimed" as a comment to pick the ornament. Each ornament on the tree shares the age and gender of the student, to assist in your shopping.  Please note: if you would like to claim a "virtual ornament" anonymously, make sure that you are not logged into a Padlet account.
Deliver your items to the front desk of the CSDB Administration Building by December 14th, 2020 at noon, wrapped, and clearly labeled with the virtual ornament code (eg. C1 or L2). If you are purchasing a gift card, please write the amount on the card. It is also helpful to include a gift receipt for the gift if you have one.
If you are not interested in purchasing an item for the Giving Tree but would still like to assist CSDB students in need, a monetary donation can be made to the Hardship Fund. Donations can be made in cash or with a credit/debit card at the CSDB Administration Building front desk or over the phone. Donations to the Hardship Fund will be used to assist students in need, year round.
If you are a parent who has not been contacted and you want your child to participate, please contact Cara, cjohnson@csdb.org.
If you have further questions, please reach out to any member of the Mental Health Team: Jessica Rogers, Allison Sambrook, JJ Ryan, Cara Johnson, and Heather Nunley.
Please note we are still adding ornaments though the 19th of November, so keep checking in!
Access the Virtual Giving Tree here: https://padlet.com/cjohnson1167/kceellfhaqmimqlg
Thank you and Happy Holidays!