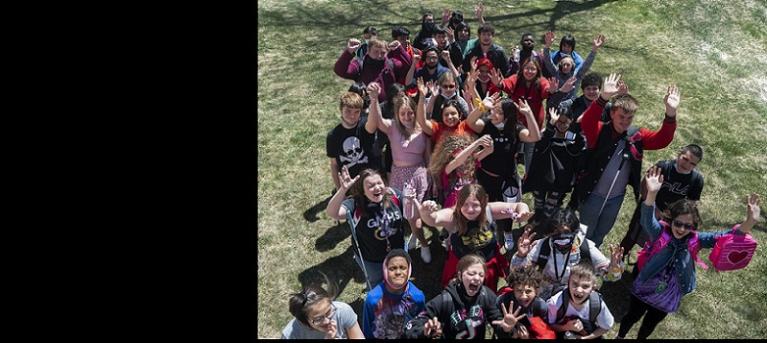 Fall 2021 Registration
August 6th - Early Registration for preschoolers and day students (Gottlieb Building)
August 15th - Registration for residential and Bridges to Life students as well as those who have yet to register. (Gymnasium)
The Colorado School for the Deaf and the Blind (CSDB) is a Colorado funded, State Operated Program, serving children from age birth – 21.  There is no tuition to attend CSDB for Colorado residents.  Children who qualify for special education services in the areas of hearing and/or vision loss may be considered for enrollment.  To be eligible for placement, your child must meet enrollment guidelines as stated in CSDB Policy Regulation, below.
The enrollment process is an organized partnership between the parents/guardians and child, CSDB staff, and if requested, a representative from the child's home school district (LEA).  Every parent/guardian seeking possible admission to CSDB must meet with the Director of Special Education, Ms. Kathy Emter, before enrollment can be offered.  Pre-enrollment procedures include a personal interview, review of current IEP and assessments, a classroom observation, and a campus tour.
If your student is placed at CSDB, your home school district will also remain involved with your child.  The LEA will continue to be invited to attend all IEP meetings and any other significant decisions related to your child.
 Kathy Emter, Director of Special Education
 Julie Cuccaro, Registrar