CSDB is an agency of the State of Colorado.  The school offers many challenging and rewarding career opportunities.
The State of Colorado believes that equity, diversity, and inclusion drive our success, and we encourage candidates from all identities, backgrounds, and abilities to apply.  The State of Colorado is an equal opportunity employer committed to building inclusive, innovative work environments with employees who reflect our communities and enthusiastically serve them
#FFFFFF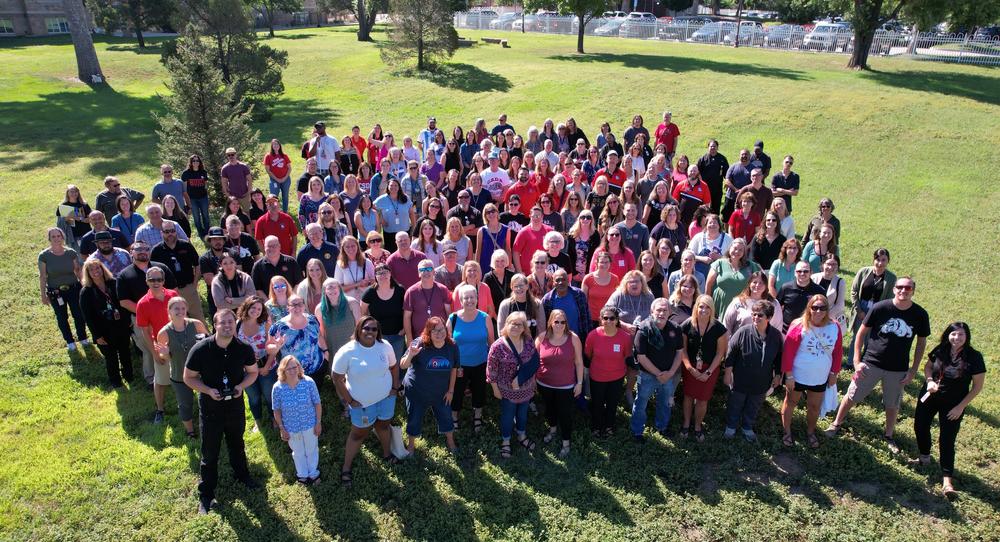 #FFFFFF
CSDB invites you to visit the Colorado Department of Personnel and Administration, Division of Human Resources web site for general and specific information concerning State of of Colorado employment.
Interested persons are invited to follow the instructions in the official job announcement to apply on-line, and to upload the following items to the on-line application: a formal letter of interest, current resume, recent letters of recommendation (w/signature), copies of all transcripts, and a copy of Teacher Certification.
Classified Positions will have an end date of acceptance of applications
Non-Classified Positions applications are accepted on an on-going basis for future vacancies in all instructional areas, including but not limited to all core content areas:  Elementary Educations; English/Language Arts; Science; Mathematics; Social Studies.
Substitutes/Temporary Positions are part-time/temporary positions
#FFFFFF
NON-CLASSIFIED
Teacher of the Deaf-Elementary/School for the Deaf
Applications will be accepted until the position is filled
Please follow the instructions in the official job announcement to apply online
#FFFFFF
NON-CLASSIFIED
Teacher of the Deaf: Literacy Specialist/Coach
Applications will be accepted until the position is filled
Please follow the instructions in the official job announcement to apply online
#FFFFFF
NON-CLASSIFIED
School for the Deaf: Teacher of the Deaf 
Math (2 Openings)
Language Arts
Applications will be accepted until the position is filled
Please follow the instructions in the official job announcement to apply online
#FFFFFF
NON-CLASSIFIED: Teacher of the Deaf: ASL Teacher
Applications will be accepted until the position is filled
Please follow the instructions in the official job announcement to apply online
#FFFFFF
NON-CLASSIFIED: Teacher of the Visually Impaired (Preschool)
Applications will be accepted until the position is filled
Please follow the instructions in the official job announcement to apply online
#FFFFFF
NON-CLASSIFIED: American Sign Language Instructor
Applications will be accepted until the position is filled
Please follow the instructions in the official job announcement to apply online
#FFFFFF
NON-CLASSIFIED: Multi-Tiered System of Supports (MTSS) Coordinator
Applications will be accepted until the position is filled
Please follow the instructions in the official job announcement to apply online
#FFFFFF
NON-CLASSIFIED
School for the Blind:  Teacher of the Visually Impaired
Applications will be accepted until the position is filled
Please follow the instructions in the official job announcement to apply online
#FFFFFF
SUBSTITUTE POSITIONS
Substitute Teacher (works as a classroom assistant and/or teacher)
Please follow the instructions in the official job announcement to apply online
#FFFFFF
TEMPORARY AIDE POSITIONS
Temporary Aide  (works as a classroom assistant and/or in the residential programs)
Please follow the instructions in the official job announcement to apply online