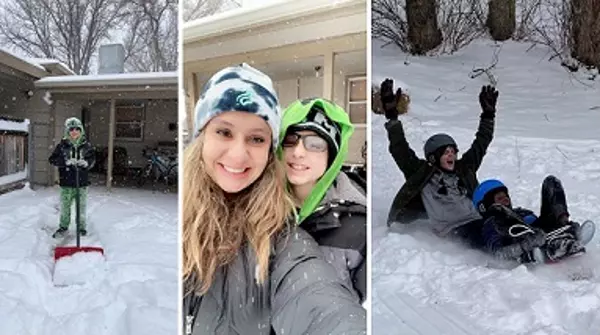 Winter weather may impact the school schedule and the need for CSDB Administration to schedule a school delay or closure. Please read the following information so that you will be aware of how this will occur
Any decision that affects the status of the school day is based upon the ability of students and staff to safely navigate campus and the safety of transporting students to campus. 

The residential staff are designated as "essential". This means if we close school or delay school for day students, residential students will be cared for on campus in a safe environment by the residential staff until school resumes or until it is safe to send the students home, whichever comes first.
CSDB Administration will make every effort to contact local TV and radio stations prior to 6:00 a.m.
The following TV and radio stations will advertise school closing information for CSDB:
FOX 21 KUSA 9 KKPK-92.9
KKTV 11 KILO-94.3 KYZX-103.5
KOAA 5/30 KKFM/KKMG-98.9 KKML/KATC
KRDO 13 KVOR-740 
Should the weather become worse during the school day and the school day needs to be shortened, parents and school districts will be contacted so that appropriate transportation arrangements can be made. 
Residential students will be kept on campus in the residential buildings. 

Day students who ride the bus will be provided regular bus transportation to their homes. 

Day students whose parents provide their transportation will be kept in the residential building that is assigned to each child until the parent is able to pick them up. 
In the event CSDB must close on a Sunday, parents of residential students will be contacted as early in the day as possible. If a student is already enroute, they will be picked up when they arrive in Colorado Springs and transported to our campus where they will be housed in a residential building. Any students who are already on campus will remain in a residential building.
Please remember that Colorado weather can change in a matter of hours, please consider this as your child is dressing for the school day.
If you have any questions regarding the above, please contact the Superintendent's Office at: 719-578-2102.