September 2023
Flag football and bowling, are only two of many after-school activities for our students.
This 60-second video shows some of the fun.
[Video: this video is audio described, has captions when voicing occurs and has background music.]
May 2023
Afterschool Soccer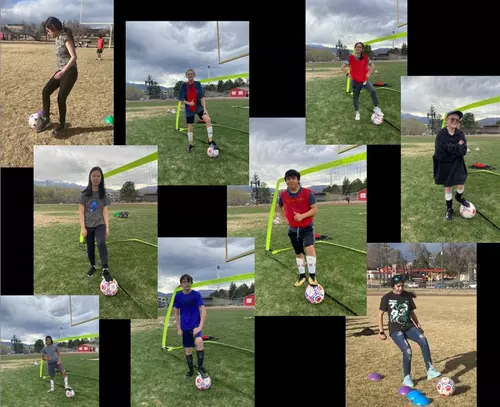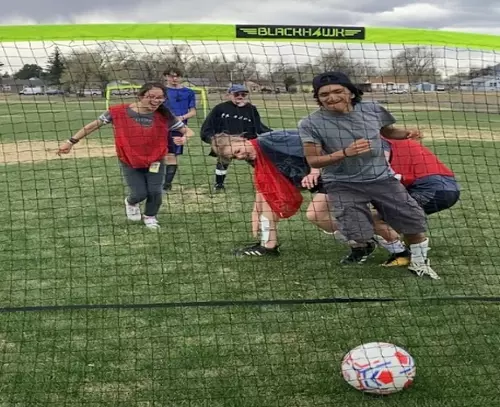 May 2023
Athletic Awards on May 18, 2023. This is a special event for our student-athletes, coaches, and staff. We celebrated our Middle School, High School, and Special Olympics athletes. What a special evening.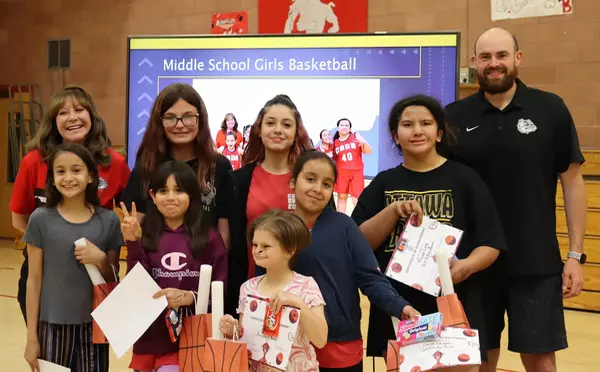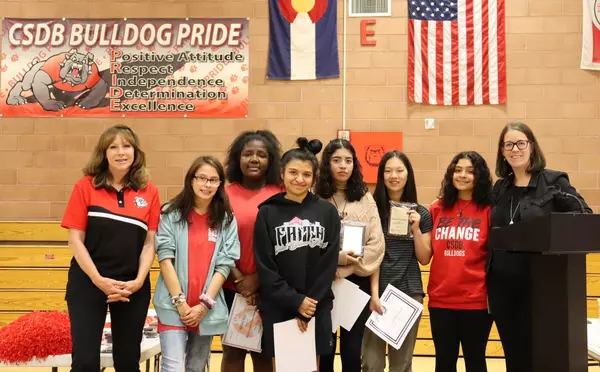 May 2023
Last weekend, three CSDB staff members took four students to the 5th annual Deaf Chess Invitational, hosted by the Texas School for the Deaf. The seven participating teams were Texas, Western Pennsylvania, Ohio, Rochester, MSSD, Kentucky, and Colorado.

We all enjoyed plenty of games and social activities on Friday as we prepped for the chess matches ahead. Nick Catalano, CSDB Teacher of the Deaf, wrote more, so check it out! https://csdb.colorado.gov/chess-tournament-at-tsd

Thanks to Nick for the photos: upper left, four students and two coaches on bleachers; upper and lower right, chess tournament in action; lower left, Texas School for the Deaf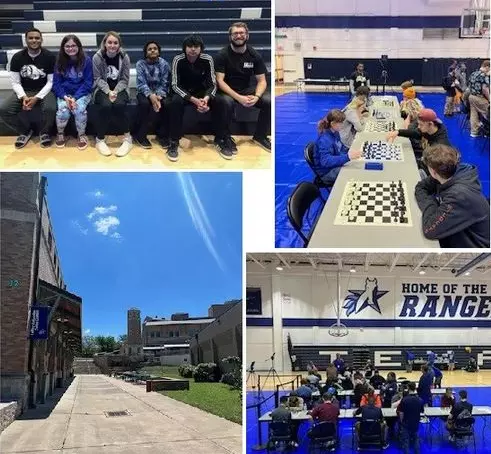 May 2023
CSDB has a Special Olympics team that participates in 3 sports spread out through the school year including bowling, basketball, and track & field. Our Special Olympics track team participated in a variety of events to fit their abilities. The coaches do an amazing job ensuring everyone is included through the use of ASL, voice, and audio description in all practices. The players are excited to compete in the Special Olympics Regional competition on Saturday, May 6th. Special Olympics Colorado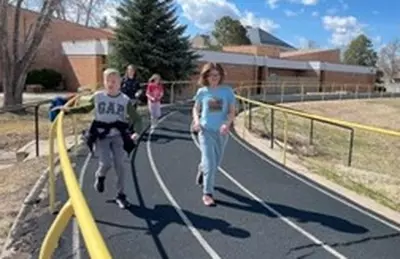 February 2023
The dorm students made the most of the school closure last week. Thanks to the amount of snow that landed on campus, they were able to enjoy sledding for the first time this year. Students were excited to get their safety gear on and sail down the big hill on campus. We're getting the word it may snow again today!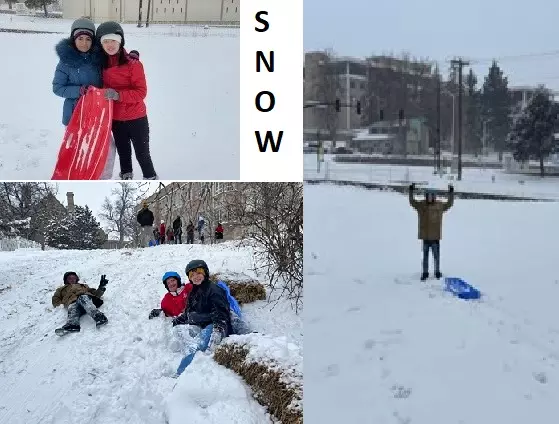 February 2023
The recap of our amazing Goalball team, this season began in late October and ended in January. The team practiced and showed Bulldog pride by attending tournaments in Texas and New Mexico and competing at CSDB's Homecoming. The team was so happy to be able to visit new cities and have so many new experiences. The Goalball team made an amazing effort, was motivated, and had the pride to cheer the team on in a successful season.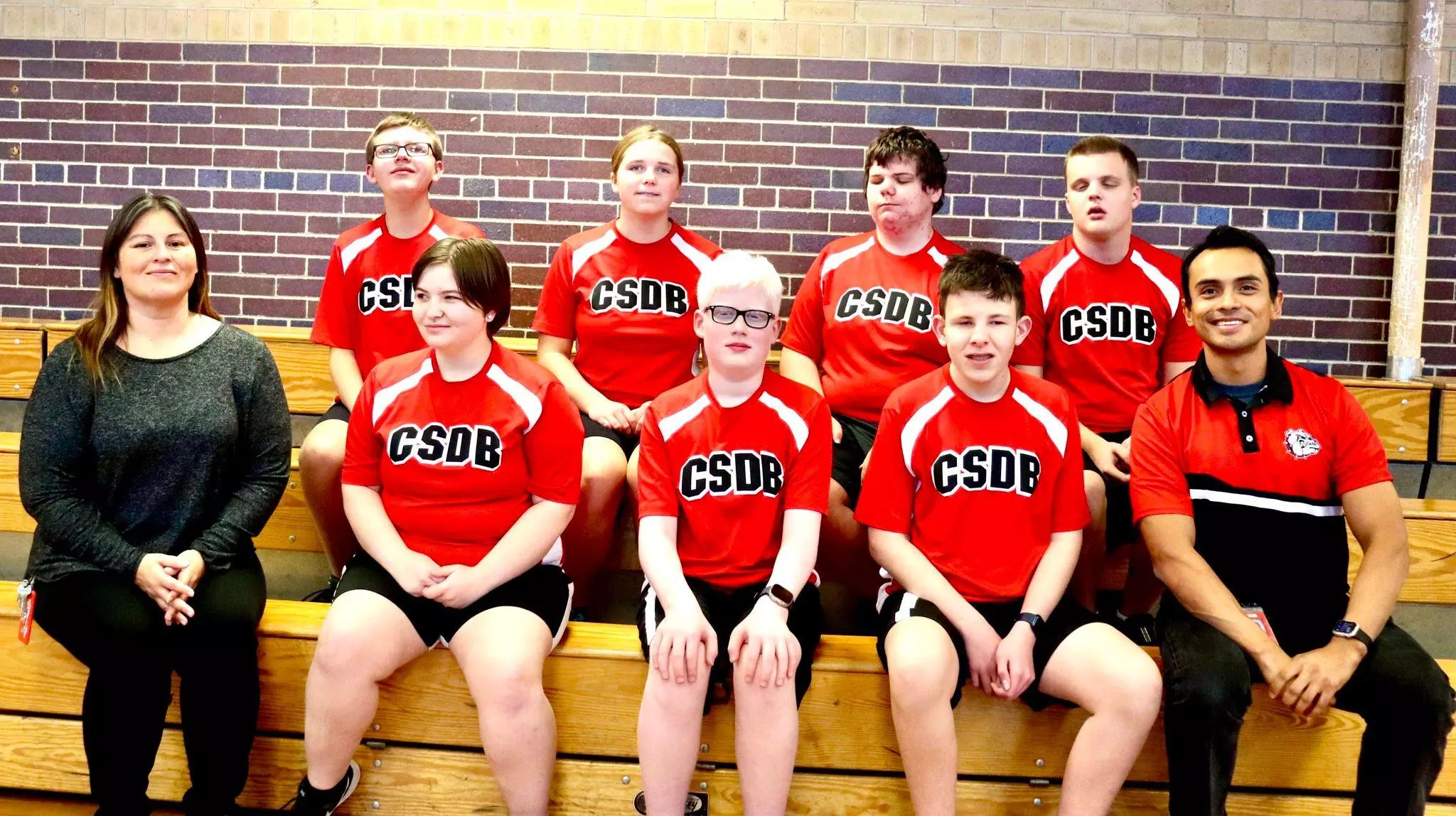 February 2023
Our academic bowl team traveled to the Oregon School for the Deaf for the West Regional matches. The team did an amazing job, we played in 5 matches, and every student did an incredible job answering challenging questions and scoring lots of points. Huge congrats to one of our players, Rashad Ali, he won the Rising Star Award! The Rising Star Award is given to a first-year AB player that shows great enthusiasm and shows the best effort over the weekend. Congrats to Rashad!
There was much more than just the matches through the long weekend, the students enjoyed every minute of the weekend of meeting new people from 20 different schools, meeting Gallaudet University officers and recruiters, attending the Oregon School for the Deaf's infamous Nightmare Factory Haunted House, bowling, socializing, and appreciating the nature of northwest Oregon.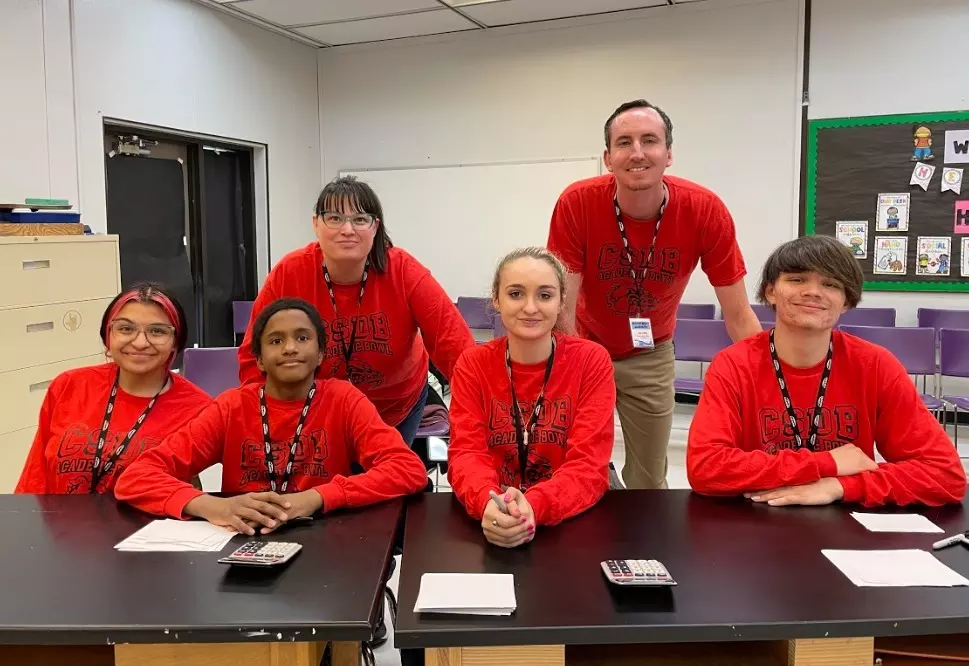 High School Girls Basketball
February 2023
CSDB traveled to Iowa School for the Deaf this weekend for the Great Plains Deaf School, GPSD, Basketball & Cheerleader Tournament. We got 5th place! We lost the first game by one point against Iowa, then lost the second game by 4 points against New Mexico and then won the third game against Minnesota by 32 points. So proud of our bulldog team!
Three of our girls as well were recognized as All Stars of the Tournament - Rosa Molina Orantes, Grace Shular, and Nyla Stingley.
This is a great accomplishment, CSDB is so proud of our girls team bringing back the consolation champion trophy back home! Go Bulldogs!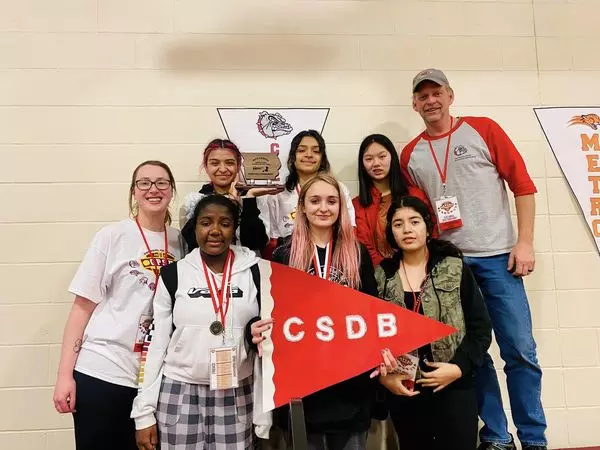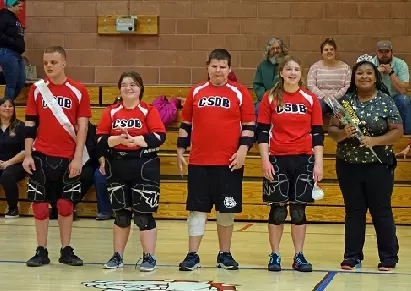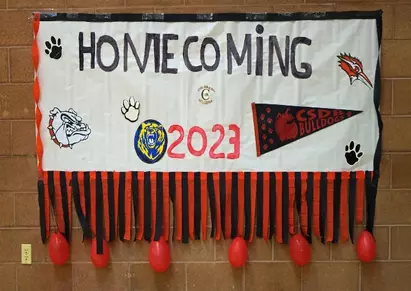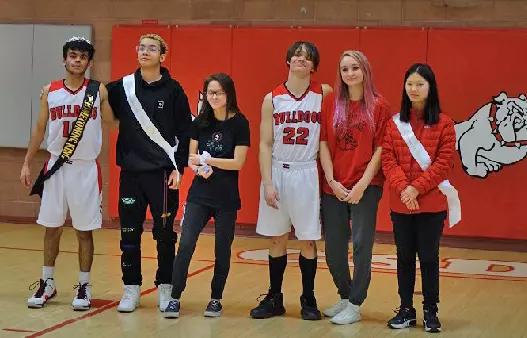 December 2022
The residential students took a trip to the Cheyenne Mountain Zoo to experience the electric safari and visit with the animals, at night. The zoo was lit up with large animal fixtures and colorful string lights. Students really enjoyed being able to feed the giraffes and the birds.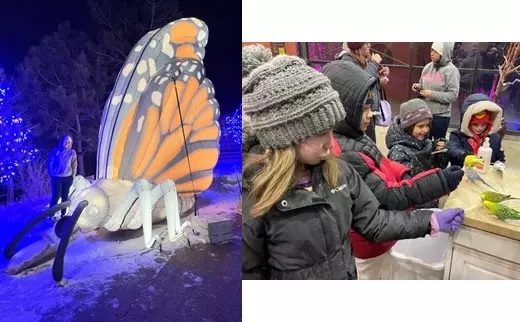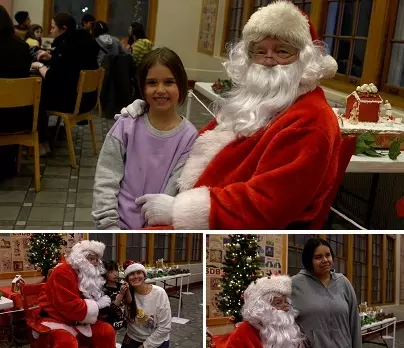 Student Life Holiday Dinner
December 2022
CSDB Student Life programs held a Residential Holiday Dinner last week, complete with Santa. Happy holidays!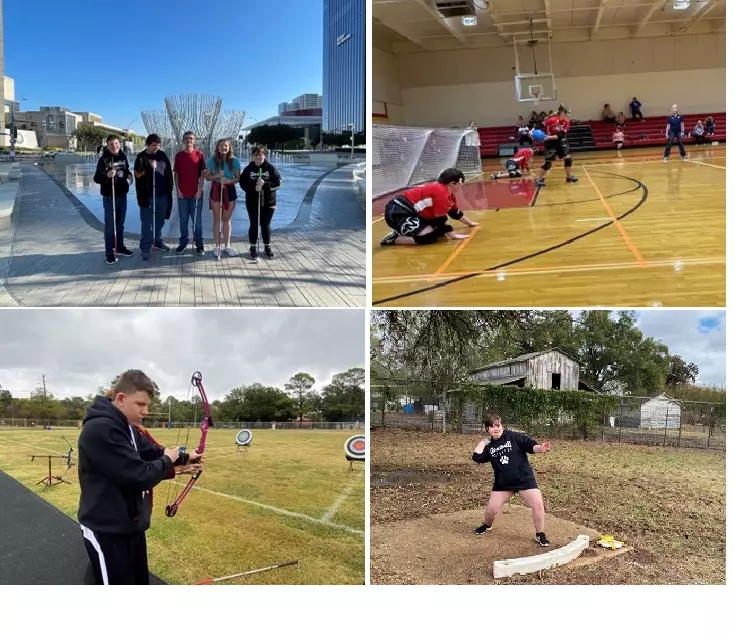 November 2022
Our goalball team traveled to Dallas, Texas for a Sports Extravaganza weekend. They competed in a goalball tournament, experienced different sports like archery and shot put, and visited a park in downtown Dallas.
October 2022
Congratulations to the Special Olympics Bowling team! Last Saturday, they won four first place ribbons at the Regional Meet!