Communication between CSDB staff and families is a top priority for us.  Along with our teachers and staff, our Family Involvement Team is dedicated to proving on-going, meaningful communication with parents/guardians.  Families and community are encouraged to participate in activities that help support the education and development of CSDB students.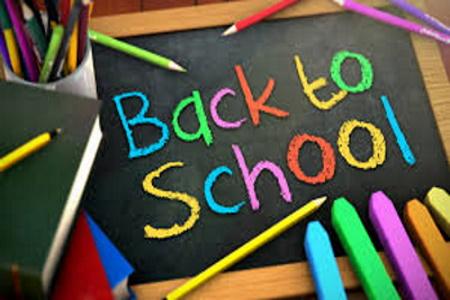 C

heck out ways to "Get Involved!"
The Principals within each school will provide parent events, to correspond with teacher and department curriculum.
CSDB provides a variety of alternative ways for parents to connect to the school including parent workshops, video's, ASL and/or Braille classes, and meetings.  Parents can also participate in Live Streamed events.
CSDB Communication Compact: 

All information related to school and parent programs, meetings and other activities shall be sent to parents in a format and, to the extent practicable, in a language that parents can understand.   A parent compact (Policy #KBA-E-2), identifying how communication will occur between home and school, will be developed annually with the student's case manager.  The compact outlines the communication responsibilities of parents, the student and staff, in terms of how frequently teachers will contact parents about student progress and the parents preferred mode of communication.   Parent involvement is welcome and encouraged for improved student achievement.
ASL Classes.  CSDB offers beginner and intermediate sign classes for community members and parents.  Registration information about classes can be found, under Outreach, when a new series of classes is offered.
Parents are encouraged to monitor their student's progress by signing up on Canvas Parent Portal.  Contact your student case manager or school Principal to start that process.
The Colorado School for the Deaf and the Blind (CSDB) is a Colorado funded, state operating program, serving children from age birth – 21.  There is no tuition to attend CSDB for Colorado residents.  Children who qualify for special education services in the areas of hearing and/or vision loss, may be considered for enrollment.  To be eligible for placement, your child must meet enrollment guidelines as stated in CSDB policy #JF. 
The enrollment process is a coordinated effort between the parents/guardians and child, CSDB staff, and if requested, a representative from the child's home school district (LEA).  Every parent/guardian seeking possible admission to CSDB must meet with the Director of Special Education, Ms. Kathy Emter, before enrollment can be offered.  Pre-enrollment procedures include a personal interview, review of current IEP and assessments, and a campus tour.
If your student is placed at CSDB, your local school district will also remain involved with your child.  The LEA will continue to be invited to attend all IEP meetings and any other significant decisions related to your child.
Upon enrollment, it will be necessary for all parents/guardians to coordinate with your local school district (LEA) to arrange transportation directly with them.  If your home school district supports placement at CSDB, they will assume responsibility for providing or arranging for bus transportation to and from CSDB.  If your home school district does not support placement of your son/daughter at CSDB, transportation responsibility falls back onto the parent/guardian.  CSDB, as a State Operated Program, does not provide transportation to/from CSDB.
For Colorado Springs area residents, please keep in mind that it may take a week or two for school districts to set up bus transportation so it is very important to notify and work with your home school district as soon as possible.  Parents who live outside of the Colorado Springs area will need to coordinate with their LEA regarding transportation to/from CSDB. 
The Family Education Rights and Privacy Act of 1974 (Buckley Amendment) states that a parent signature is not required for transfer of records between schools; however, we do require that all requests for student records be submitted in writing, preferably via fax.  Third party requests will require an official authorization to release records, signed by either the student (if 18 or older) or by the parent/guardian. 
You may FAX your record requests to: Registrar, (719) 578-2241.
In order to reduce paperwork, we will start the process of purging some of the records in the student files five years after the student exits.  This pertains to records that are no longer needed for educational services.  Please know that all essential academic, psychological records and most recent IEP's will be kept permanently on file at CSDB.  In order to maintain confidentiality, any records not being retained will be shredded.  If you wish to claim any non-essential records, please contact us before the record retention deadline.