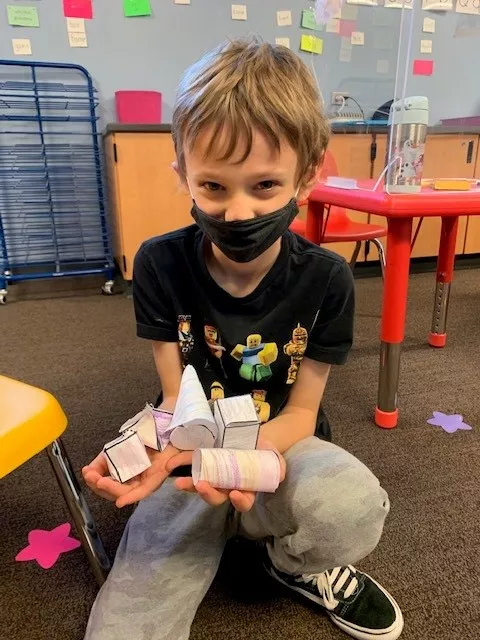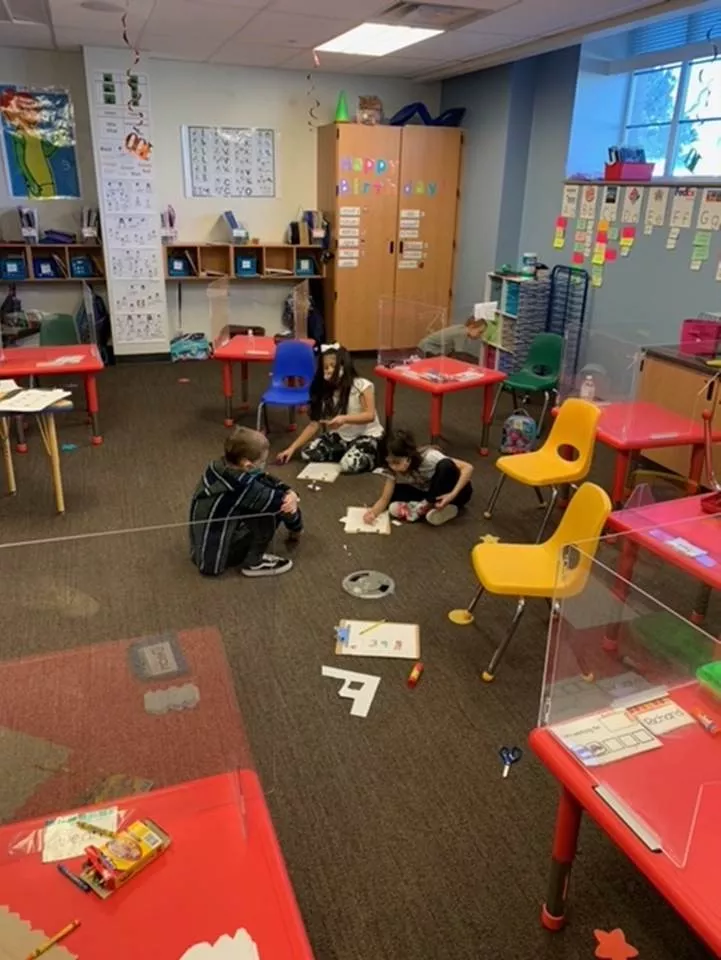 Our five to eight-year-old students, who are deaf or hard of hearing, have a our play-based thematic learning structure focused on Colorado state standards and hands on experiences in literacy, math, science, social studies and social and academic language growth in both ASL and English.  The programs are designed to meet the diverse needs of our early elementary students.
Our Programs
Provide an environment for young children to learn, interact, and play
Emphasize an active learning classroom where children explore with their senses
Enhance self-confidence and social skills
Provide a safe and nurturing environment
Utilize a thematic based approach to learning
Provide a language-rich environment 
Focus on children's developmental levels and need
Assessment Kindergarten-2nd Grade
CSDB K-2 programs utilize the HMH Into Reading for the literacy program.  It is aligned with the Colorado State Standards and organized into thematic units throughout the school year.  Envision Math is a standard based math grade level curriculum. Appropriate modifications and accommodations are provided for individual students as identified on the student's IEP.
All K-2 students are administered the Teaching Strategies GOLD assessment three times a year in Fall, Winter, and Spring.  Teaching Strategies GOLD is an approved Early Childhood Education assessment through the state of Colorado.  Teaching Strategies GOLD is an authentic, observation based assessment that allows for documentation to be collected throughout the year on student progress.  At the end of each testing window for Fall, Winter, and Spring individual student reports are provided for parents.
The assessment is comprehensive and assesses the following domains:
Social-Emotional
Physical
Language
Cognitive
Literacy
Mathematics
Science and Technology
Social Studies
The Arts
Our current dynamic requires teamwork in addressing the following:
We will continue to focus on the safety of our students and staff, given the guidelines by state education and health officials.
Social-emotional support for students, families and staff as we navigate these unchartered times.
In the School for the Deaf, we also continue to address our annual goals for the 2022-2023 school year:
Continued alignment with the Colorado State Standards for all content areas
Per our Unified Improvement Plan, provided to the Colorado Department of Education

A focus on consistent application of research- based Tier One curriculum in all content areas; especially in Literacy as we just purchased a new Tier One curriculum
Establishing research-based Tier One behavior programs and expectations, consistently implemented in all classrooms
Professional development provided to teachers on current curriculum and focus areas, as well as on-going opportunities for teachers to explore individualized professional develop specific to their content area or professional growth goals
Implementation of a consistent process for identifying students' needed areas for growth and the provision and progress monitoring of appropriate intervention and supports, both for academics and behavior (Multi-Tiered Systems of Support MTSS)

Further, we will be working to formally address identified areas of the upcoming 5-year Strategic Plan
As always, our instruction is student-focused, working with students at their current level and moving them towards on-level achievement.  Students are provided direct access to instruction in American Sign Language with exposure to Deaf peers and role models throughout their school day.  We strive to impart in students a strong sense of confidence, resiliency, and knowledge so they may thrive in their current and future settings.