#FFFFFF
November 2022
Sweet!
Young student, in the School for the Deaf, proudly holds up his heart art that has three "I Love You" handshapes coming out of the heart. Student grins happily.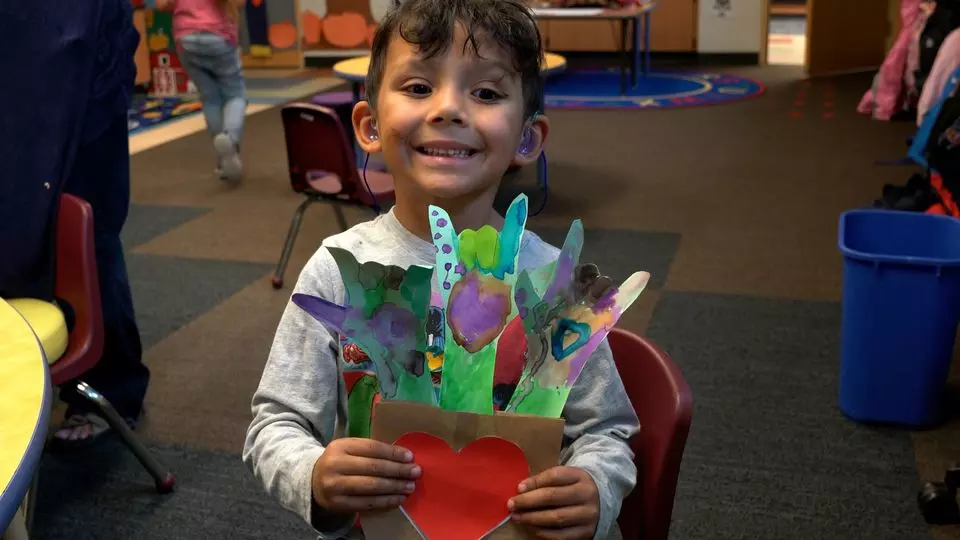 #FFFFFF
November 2022
Bulldogs Space Center! Introducing our new theme for the School for the Deaf Play-Based Learning Center - the Bulldog Space Center, where our Little Dippers can learn through space exploration. -School for the Deaf Instructional Coaching Team.
#FFFFFF
November 2022
In the School for the Deaf, Kindergarten and 1st grade class, students have been enthusiastically learning about farm animals, where we get our food and milk, and what life is like on a farm! We concluded our learning by attending the Colorado Kids Ranch located in Monument on a field trip! There were farm animals and the kids got to feed the chickens and goats! There were even pretend cows so students could get a feel for what it would be like to milk one! We took a hay ride, explored the haystack tower, the obstacle course, the tube slide and even a playpen filled with corn kernels!
The students absolutely enjoyed Halloween dressed in their fabulous costumes, participating in our annual CSDB parade and we went trick or treating around the campus! We had a wonderful storyteller, Jennifer Mclellan, share a Halloween story with K- 5th graders!
We moved on to learn about the Day of the Dead. Families sent in a photo of an ancestor and students were busy making tissue paper colorful picture frames for them. They learned what an ofrenda is and made craft flowers and candles to set one up. Students decorated sugar skull cookies and set them on the ofrenda as well before gobbling them up for their afternoon snack! The pumpkins that were brought back from the farm, students enjoyed bedazzling and painting skeleton faces on them! To wrap up our learning students sorted Halloween and Day of the Dead symbols into a Venn diagram to see visually what is different and the same between the two holidays!
We will be moving onto exploring places in our neighborhood and community heroes and there is even a play-based Bulldog Pizzeria set up in our classroom! Come in for a visit, they would love to take your order, make your pizza just how you like it and then of course, demand that you pay the cashier working that day!
by Ms. Rachella Ortiz
#FFFFFF
October 2022
Check out our Halloween Costume Parade, CUTE!
#FFFFFF
Music Therapy Strategies at CSDB
October 2022
Written by Julie Harrison, CSDB Music Therapist
A young woman holding a guitar meets a student at her school bus. The student finds it difficult to transition into the school day, and music is one of the supports she needs. The woman plays songs the student has come to associate with easing into the day. Erin smiles and begins to pat her legs. She rolls into the school building in her wheelchair.
Music therapy is a research-based health profession in which a board-certified music therapist uses music interventions to reach non-musical goals in a non-threatening environment with people of all ages and abilities. Music therapy can benefit in any setting, such as academic settings and medical settings. Music therapists work towards academic, communication, cognitive, behavioral, social and motor goals.
Music therapists, such as the one in the above story, are trained to utilize the captivating elements of music to help students with non-musical tasks such as transitions, learning the braille code, utilizing their assistive communication devices, and reinforcing Orientation and Mobility, Physical Therapy and Occupational Therapy goals. 
CSDB has one certified music therapist who serves as our music educator, and a music therapy intern serving students until January.  The educator/therapist often co-treats with other professionals at the school and supports academic teachers with their IEP goals. She serves the School for the Blind and the School for the Deaf. This month, she will serve the Outreach department by supporting their family programs.  While we do not currently provide one-to-one music therapy services, we incorporate music therapy strategies in all music education settings. Music is a powerful tool for many of our students and can help our students thrive and achieve at CSDB.
#FFFFFF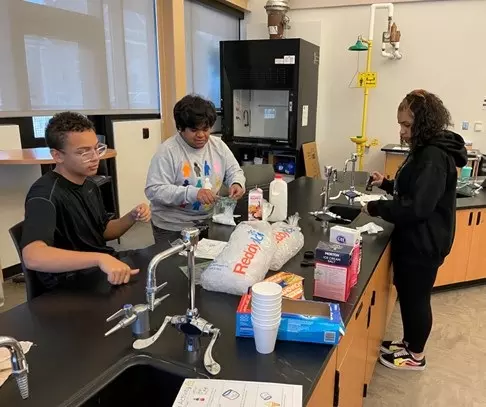 October 2022
YUM!
Physics students, in the School for the Deaf, are learning about properties of matter, as well as physical and chemical changes as they make their own ice cream.
#FFFFFF
October 2022
Kaela Mangiaracina, one of our elementary teachers, has a background in filming and SFX (special effects makeup).  This year Kaela is teaching an elective drama class with our elementary students.  This week she has been teaching kids how to do makeup and special effects makeup, in class.  The students are completely captivated and loving it!
#FFFFFF
Social Studies Class-Landforms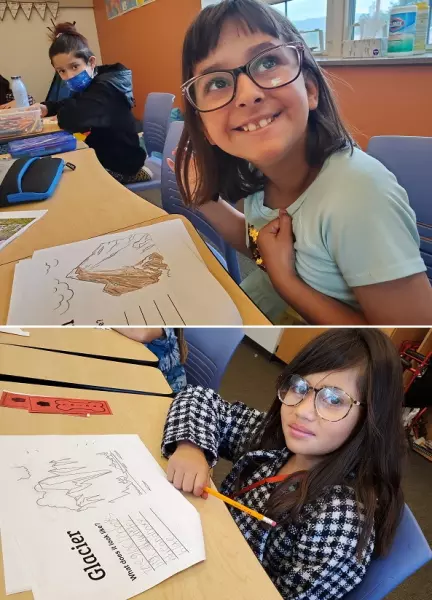 #FFFFFF
September 2022
The 1st and 2nd grade class this year, in the School for the Deaf, is starting off shooting for the stars!!!! After a few weeks of assessments and getting to know each other, students are getting right back into the swing of things.  In math class they are reviewing counting and skip counting. They have been playing games like race to 100 and working together to skip count to solve mazes.  For literacy, our class has been exploring the solar system.  We are looking at non-fiction text features and making connections to the materials they are learning about. They are reading books about the planets, sun, moon and stars.  In the coming weeks we will be making some fun crafts for the phases of the moon and learning more about astronauts and their jobs.  This past week we made hats of the planets and the order they occur in the solar system.  Students thought it was so funny that the solar system was bigger than their heads because their hats kept falling off their heads!
#FFFFFF
Welcome to the 2022-2023 School Year!
#FFFFFF
July 2022
Remarkable creativity! Thank you to Jerry and the Colorado Springs Stormwater Enterprise as well as our CSDB art teacher, Allie Unker, for bringing this opportunity to #CSBDBulldogs students.
#FFFFFF
July 2022
Check out Murder on 5th Avenue, a production by CSDB!
Congratulations students in the School for the Deaf, and teacher, Julie Harrison, writer and director, for a terrific production! Huge thanks to students at Cherry Creek High School for voicing the characters who use American Sign Language.
#FFFFFF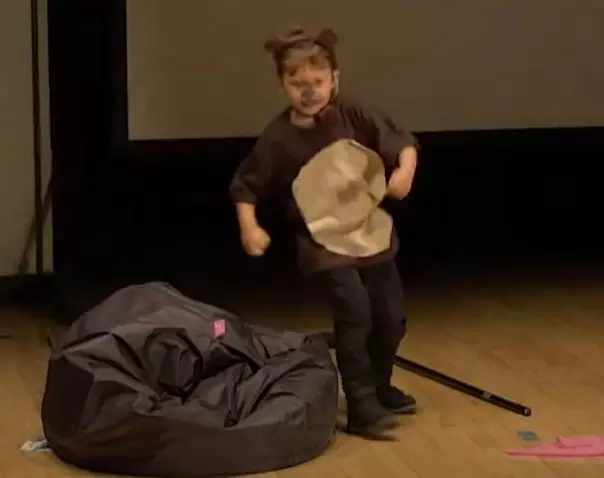 June 2022
A full audience watched the School for the Deaf Elementary Spring performance, yesterday. If you missed this cute show, here's the link! https://youtu.be/7pozxbb6rHA
#FFFFFF
Graduation-Class of 2022!
#FFFFFF
Congratulation Class of 2022!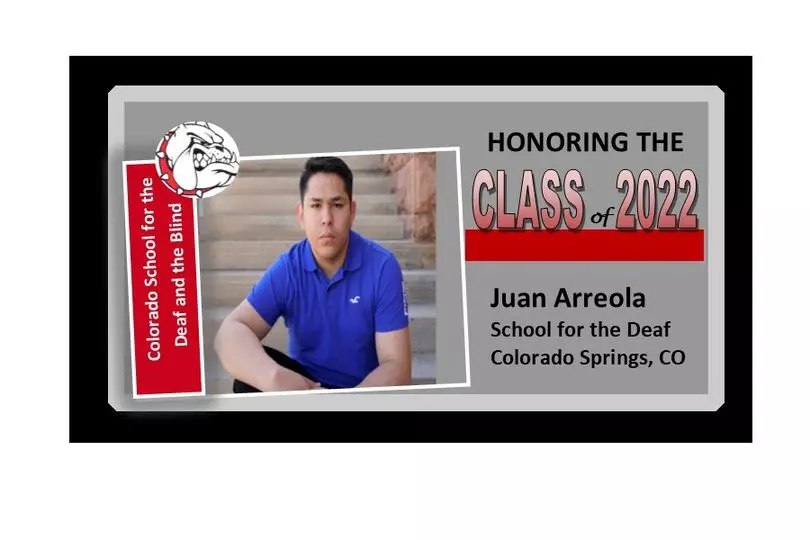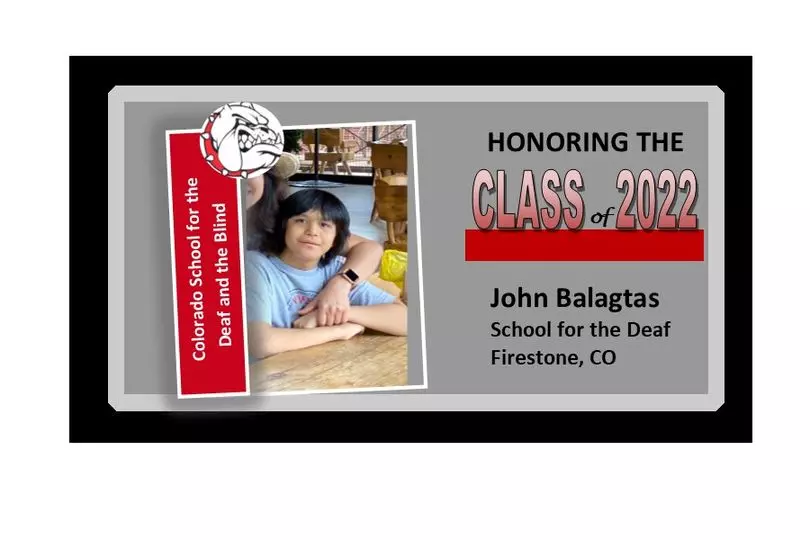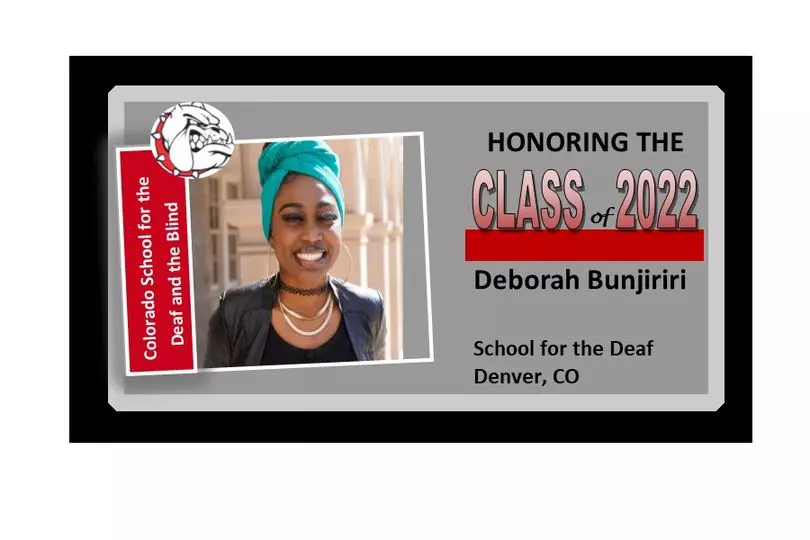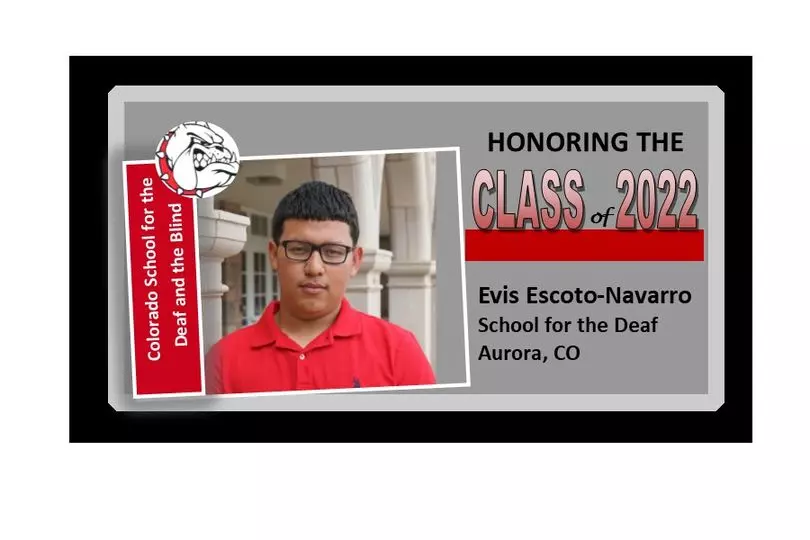 #FFFFFF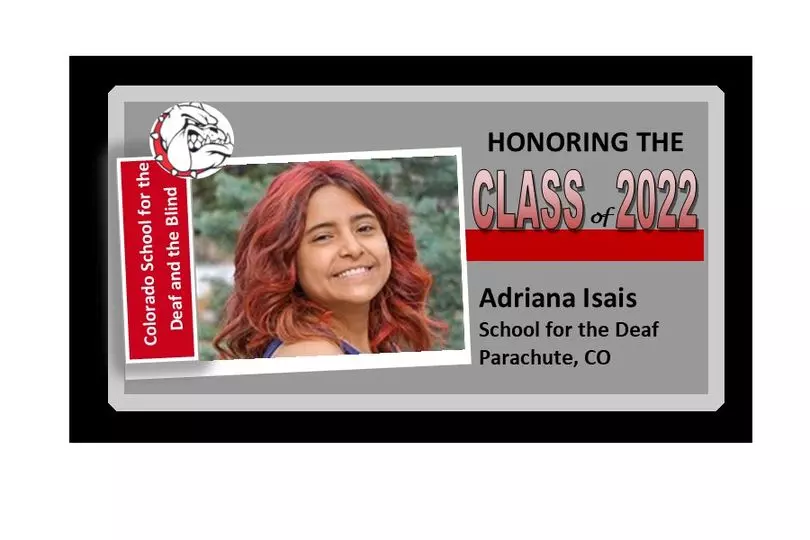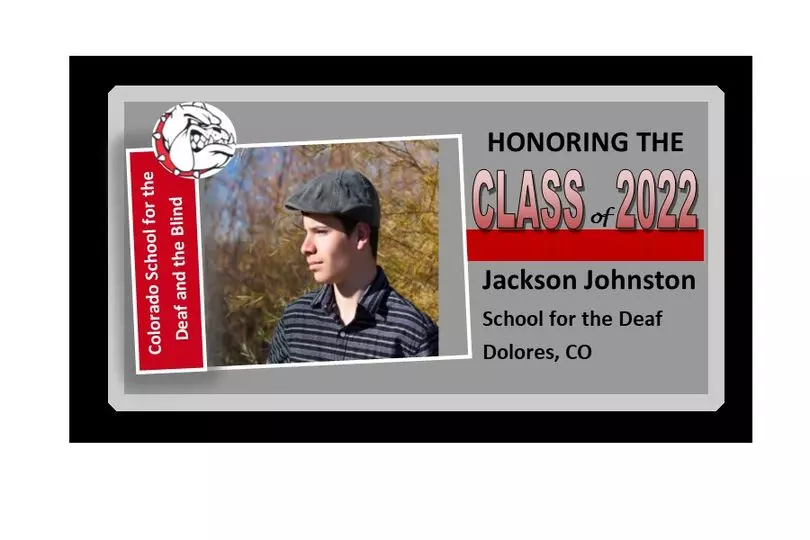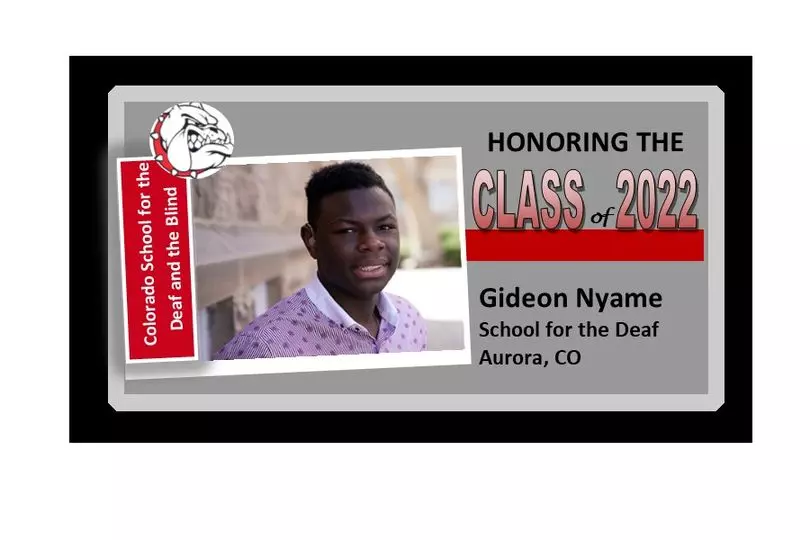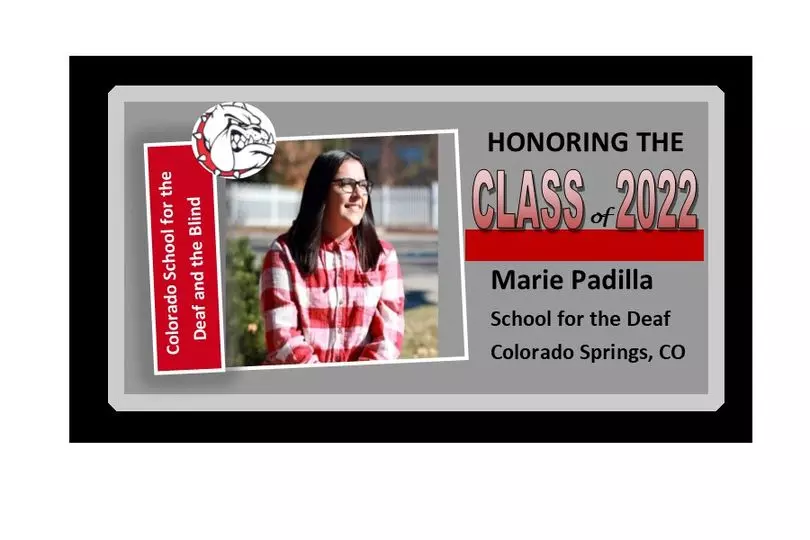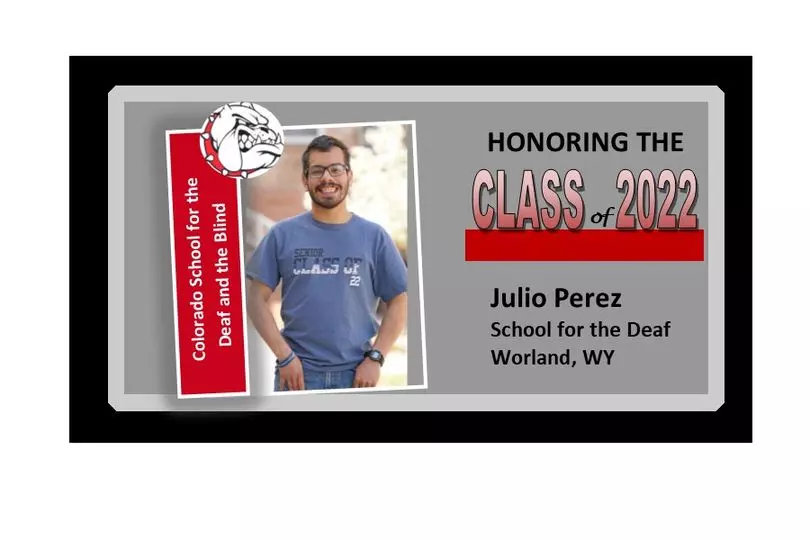 #FFFFFF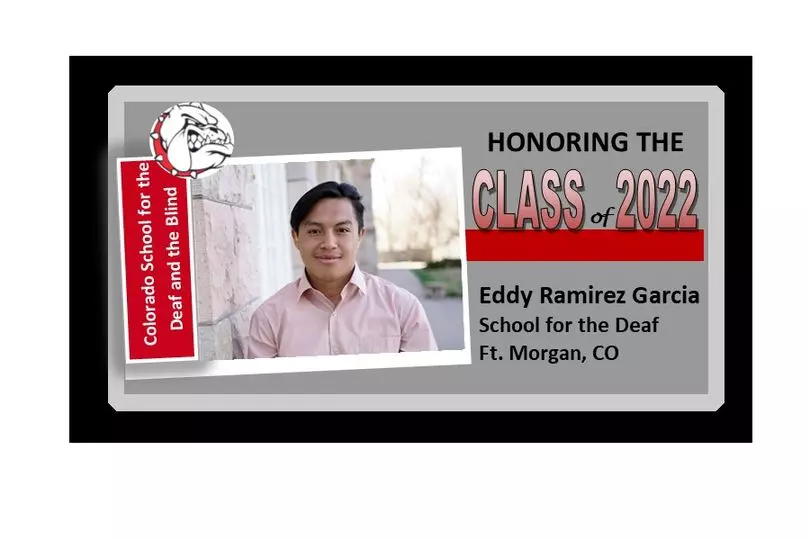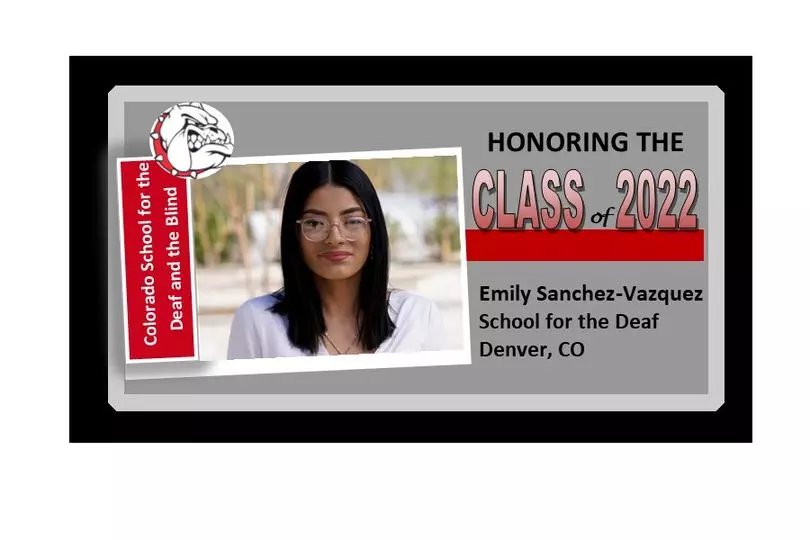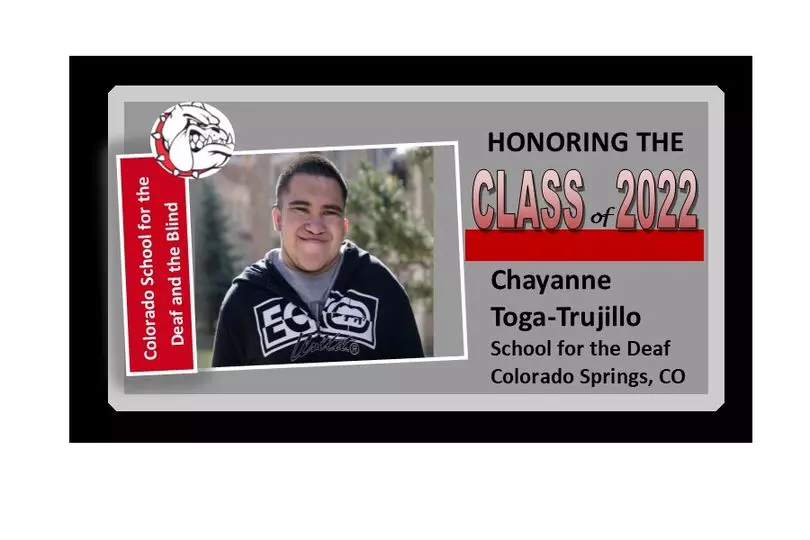 #FFFFFF
May 2022
Deaf Safari Day at the Denver Zoo!
More than 1,500 families, adults and children who are Deaf explored the zoo and visited vendor booths, including the CSDB booth! 5 staff from Outreach and The School for the Deaf represented CSDB to share information and connect with families! The excitement for being back in person, and at this event was overwhelming! We look forward to the next event!!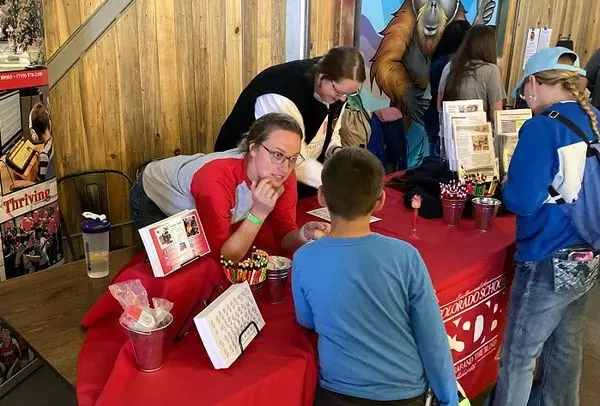 #FFFFFF
May 2022
Students from CSDB and two other schools (New Mexico SD and Utah SDB) went to the Aspen Camp for an experience where students learned construction-related job skills from experts in the field. Deaf contractors and hearing/signing contractors communicated with students about their jobs. Interpreters on-site facilitated communication when needed.
For more about this story, check out the Colorado Sun article: https://coloradosun.com/.../colorado-education-aspen.../...
Students rebuilt a deck, painted an entire lodge (outside), rebuilt benches, dug up a gas line, poured concrete, repainted the camp sign, chopped wood, learned how to use tools properly, and did some landscaping. All this to prep the camp for the summer, while learning new skills.
Students truly enjoyed the camp and made friends with students from other schools—networking skills!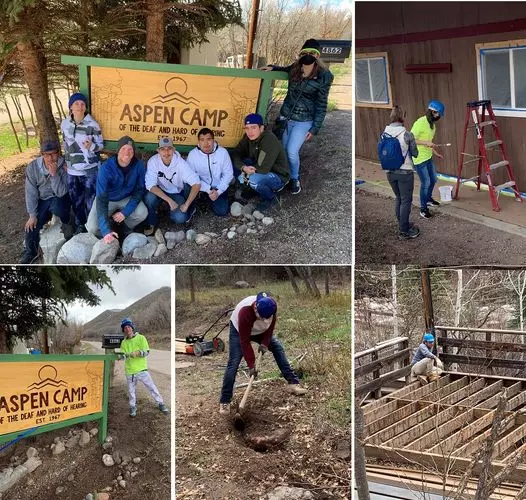 #FFFFFF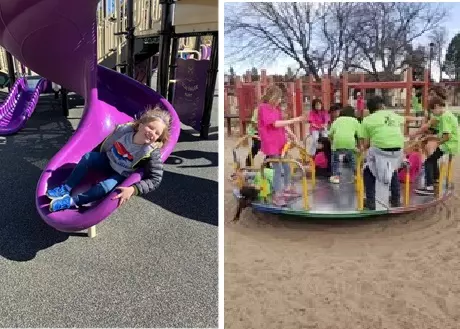 Afterschool Outdoor Adventure Club
May 2022
Students who are Deaf, in grades 2 through 5, are having a great time touring area parks and hiking trails as part of the Afterschool Outdoor Adventure club, each Wednesday.
#FFFFFF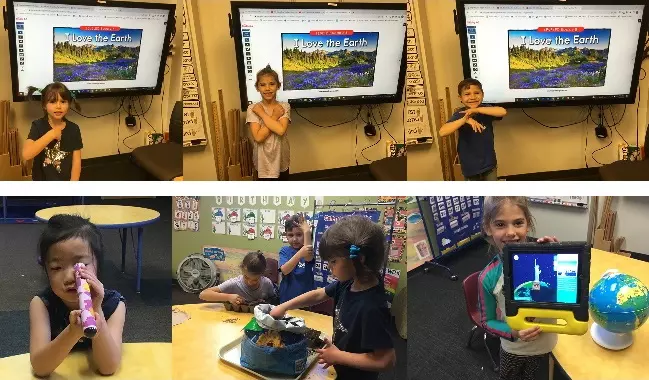 #FFFFFF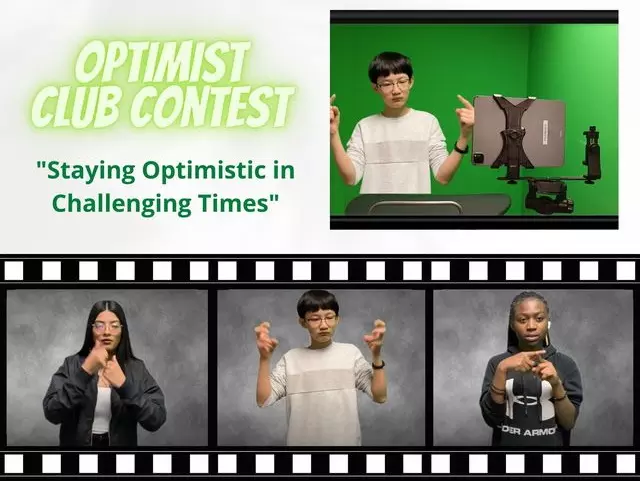 Optimist Club Communication Contest
April 2022
Middle school and high school students participated in the yearly Optimist Club Communication Contest for the Deaf and Hard of Hearing (CCDHH).
The topic for the 2021-2022 school year is: "Staying Optimistic in Challenging Times." As a precaution for COVID, their speeches were recorded and sent to ASL judges instead of giving a presentation in front of an audience. Best of luck to all contestants!
#FFFFFF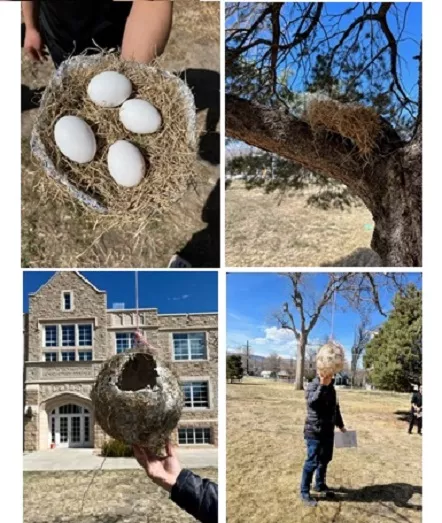 April 2022
High school science students, in the School for the Deaf, designed and built strong nests, to hold up to four real eggs (representing bird eggs) for one hour, using a variety of recyclable materials. Their nests were either hung from branches or laid on branches. In the end, students' nests were able to each hold four eggs securely, after being untouched, for one hour.  It was a great experience for the high school science students.
#FFFFFF
April 2022
This week CSDB is celebrating National Library Week. Today, the PPLD Bookmobile was on campus, and several students from the School for the Deaf enjoyed picking out books and movies.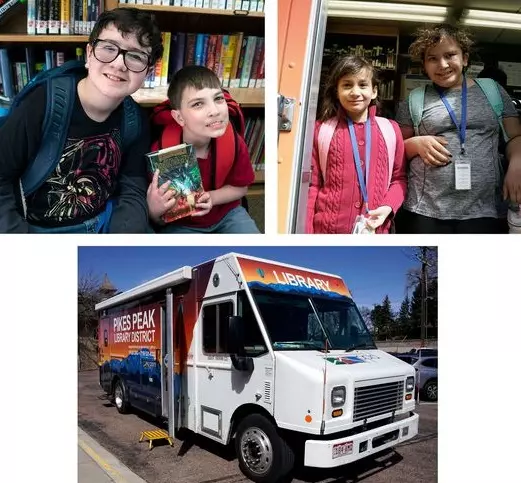 #FFFFFF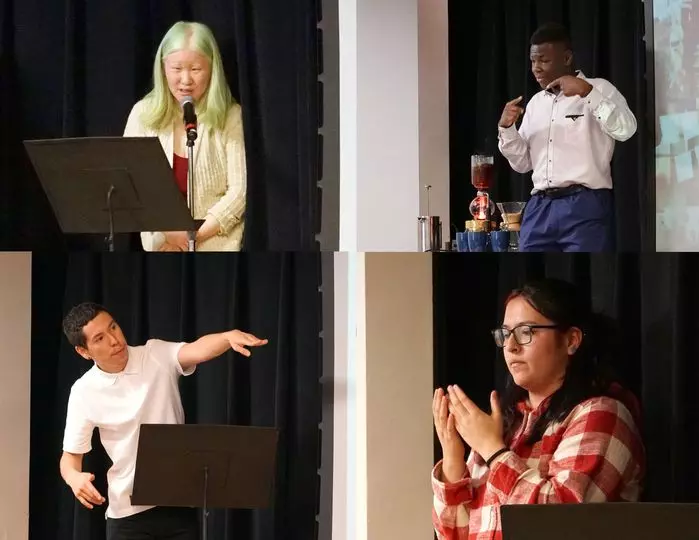 March 2022
Today, Seniors presented their Capstone projects.
#FFFFFF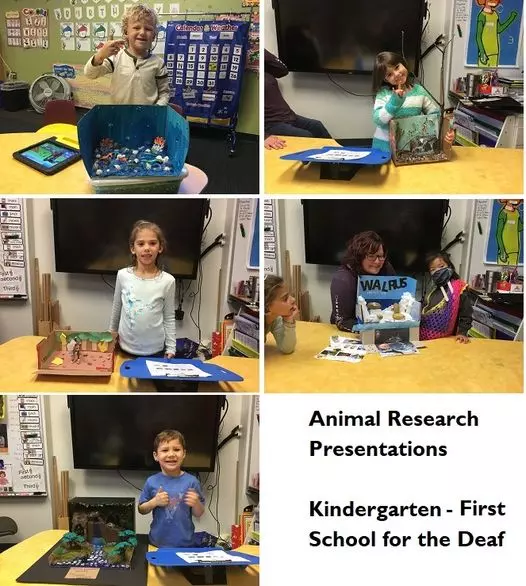 March 2022
In the School for the Deaf K-1 class, students gave their first academic presentation on animals and described basic information such as where the animal lives, its habitat, what it eats, and a few unique facts about their animals.
#FFFFFF
March 2022
A place of exceptional coffee and kindness - Third Space Coffee! Our very own student, in the School for the Deaf, works at and is mentored by the terrific staff of Third Space Coffee, which is found at 5670 N. Academy in Colorado Springs. His goal is to open his own coffee shop, and he's gaining experiences now to reach that goal. Huge thanks to the staff for your support!!!
#FFFFFF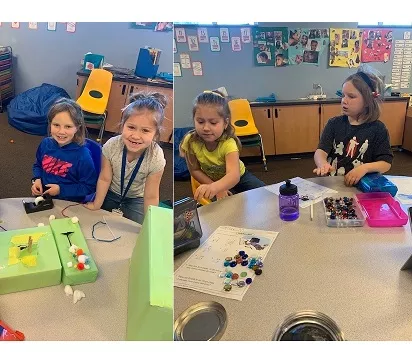 March Fun in the School for the Deaf
March 2022
Students in the School for the Deaf 1st and 2nd grade have been working really hard these last few weeks researching different kinds of animals.  Our class explored what class of animals they belonged to, what coverings they had on their bodies, how they move and so much more.  We also enjoyed fun St. Patrick's Day activities.  Students took time to make traps to catch those sneaky leprechauns.  They were sure to include lots of glitter, rainbows and green so that their traps were appealing.  Students also followed a recipe and measured to make a special St. Patrick's Day snack.  Lastly, in math students have been working hard to learn subtraction.  They love to use the shiny rocks to help them when they are practicing their skills. It has been a very exiting March!!!
#FFFFFF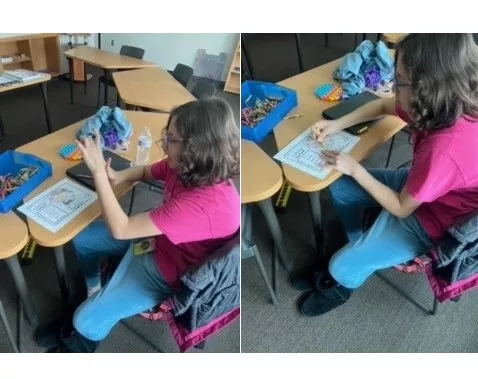 Visual Cues in Math Class
March 2022
Fluency with addition and subtraction, with additional visual cues, have been the utmost focus for the students in one School for the Deaf mathematics class. A variety of manipulative approaches have been incorporated and still are used for the students to enhance their skills that align with real-life resources such as, time and money. Per time and money, the students are diligently using their adding and subtracting tools, on a daily basis, to ensure their habits with time and money are verified as they strive toward their life goals.
Written by Justin Wilson
#FFFFFF
March 2022
Colorado Reads! This week, in the School for the Deaf, students participated in activities to celebrate literacy.
#FFFFFF
March 2022
Read Across America Day brought together CSDB students along with students from other schools (virtually) to enjoy stories and crafts.
#FFFFFF
March 2022
CUTE! Today is Read Across America Day and our students had a blast! Students from the School for the Deaf were joined by Deaf students from other schools, to watch an ASL Storyteller and make celebratory hats. Students from the School for the Blind enjoyed hearing a story, making crafts and seeing the Cat in the Hat!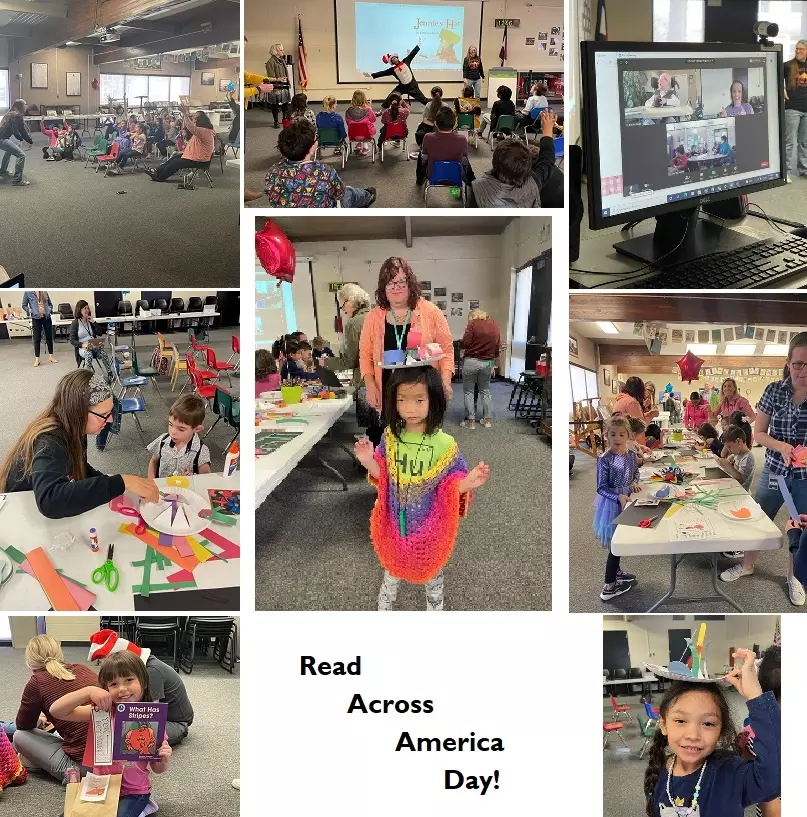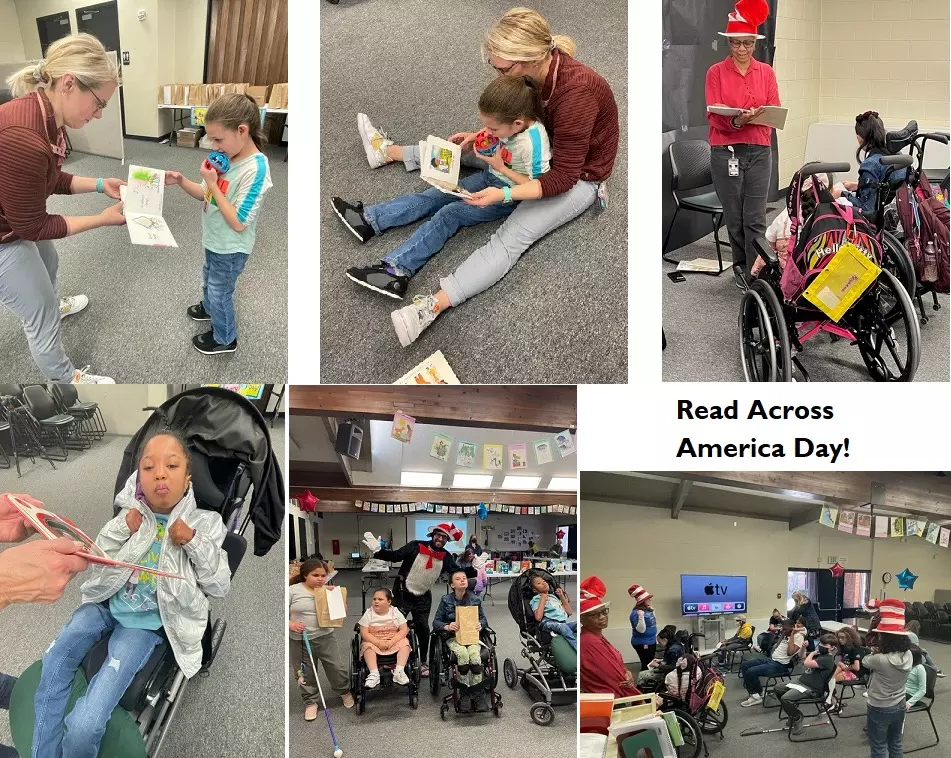 #FFFFFF
March 2022
Students in our Deaf Elementary Family unit are learning about gardening. In this 3-month gardening adventure, students will have their own 3x4 garden plot to dig, plan, plant, and water. They will learn about the safe and proper use of garden tools and how to plant for success as they start their own tomato plants. In the Fall 2022, students will return to the garden to harvest their crop.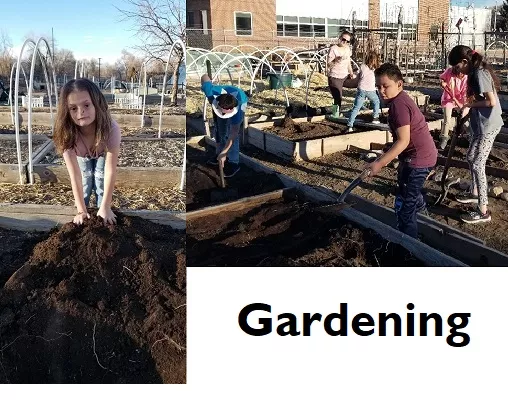 #FFFFFF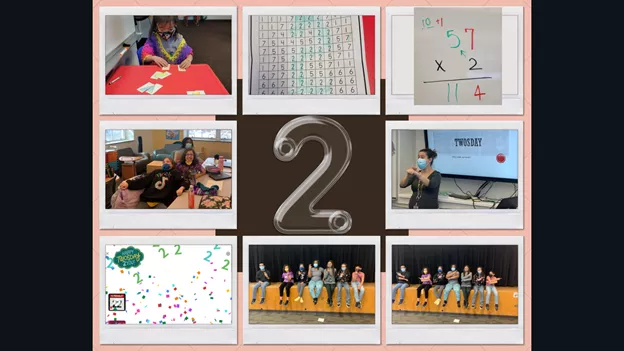 February 2022
What makes today special? It is known as "Twosday". Try Googling "Twosday" and see what pops up! Look below for the reactions of some of our students as they see the confetti and the dancing "2's" on the screen!
What is Twosday? February 22nd is the 22nd day of the 2nd month. The year is 2022 and today is Tuesday! (Two and Tue sound the same). Also when written numerically, 2/22/22 is a palindrome. You can read it forwards and backwards!
What did the students in the School for the Deaf do to celebrate Twosday? They found symmetry in shapes, separated fractions into halves, matched partial shapes together, found the number 2 in hidden pictures, solved system of equations where the answer was (2, 2), and more!
#FFFFFF
Celebrating 100 Days of School
February 2022
100 Days of School... check out this video!
#FFFFFF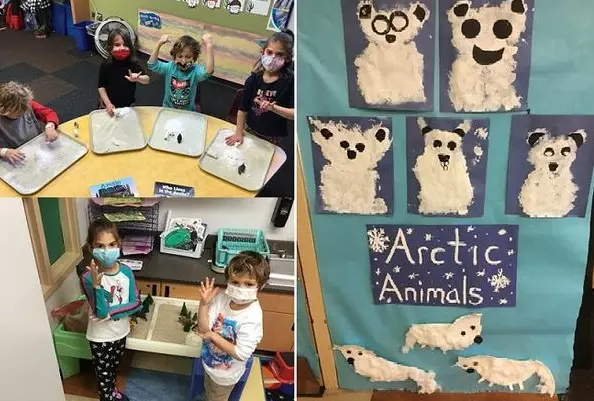 February 2022
There's a lot happening in the School for the Deaf Kindergarten class!
We have been immersed in learning about different animal habitats! The students enjoyed play-based centers that connect to our habitat lessons. We had an activity table with soil, toy trees and forest animals and then the table changed to include "snow" when we learned about arctic animals and their habitat. https://csdb.colorado.gov/100-days-of-school
#FFFFFF
February 2022
High school science students, in the School for the Deaf, enjoyed being product design engineers when they were provided with a FUN engineering design challenge activity, "Mouse Trap Engineering Challenge." Students were asked to design and build a mouse trap using a variety of recyclable materials.  They did an amazing job of being creative in problem-solving when given limited materials. This engineering activity was an enjoyable experience for them and they look forward to the next FUN engineering design challenge activity, "The Bird Nest Engineering Challenge." Students will design and build a strong nest using a variety of recyclable materials in order to hold up to four real eggs, representing bird eggs, for one hour without failure.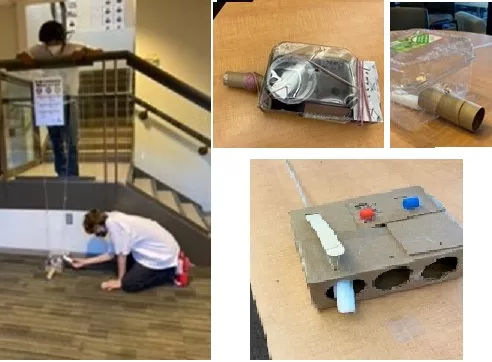 #FFFFFF
February 2022
Today is the day of Lunar New Year (also known as Chinese New Year or Spring Festival). Two staff members set up "Asia Town" in the Gottlieb building, so students could explore Asian items and learn about Asian cultures. Students got a taste (literally) of the culture and read about different countries celebrating Lunar New Year. Students also received gifts of red envelopes with Bulldog bones inside.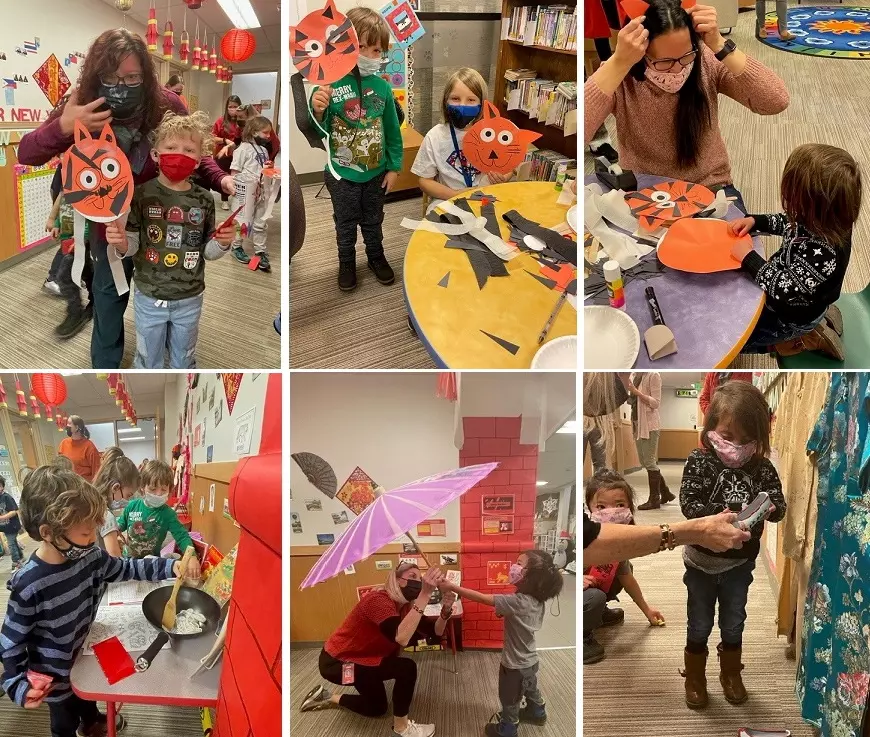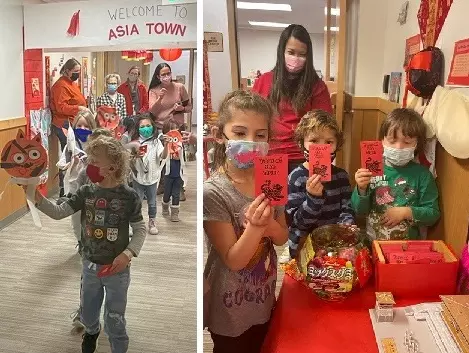 #FFFFFF
January 2022
School for the Deaf ASL Specialist works with young students. Video begins with ASL Specialist in front of a green screen. Six young students, one at a time, use ASL to show transportation words they've learned.